May, 2020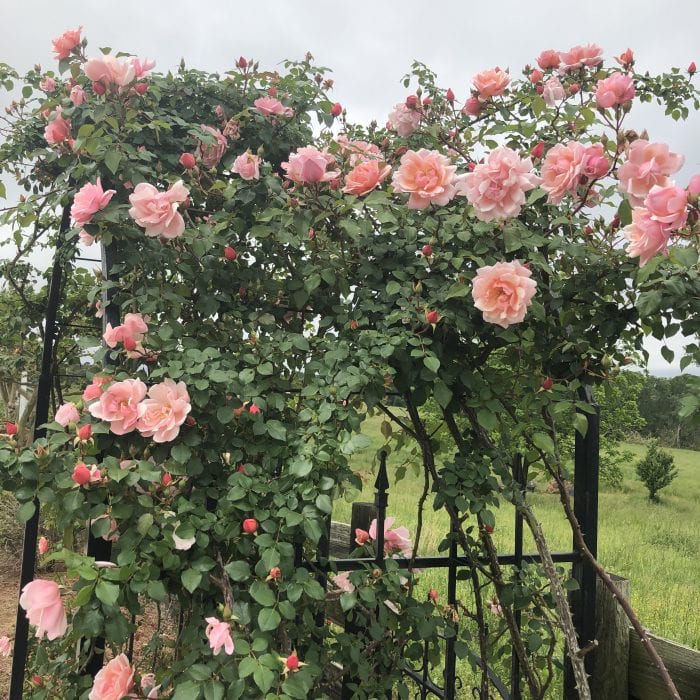 Roses
Most of the roses are in full bloom. Prune back your spring blooming roses hard once they have finished blooming. Fertilize them when your are done to help them get a boost.
When your repeat flowering roses finish blooming prune them a little to shape if they need it. Fertilize them also to help make more flowers. Fertilize them again in August for the fall flush of blooms.
Roses can be planted anytime during the year as long as they can be watered well during the first year they are planted.
Vegetables
Lets talk about the vegetable garden. We still have a good selection of tomato plants at this time. There are also squash plants and cucumbers as well as other vegetables plants for the gardener that just would like a few plants and not deal with seeds.
Check your squash plants for squash bugs and vine borers. The vine borders can ruin your entire crop. Row covers work well but remember to remove them when the plants are flowering so the bees can pollinate them.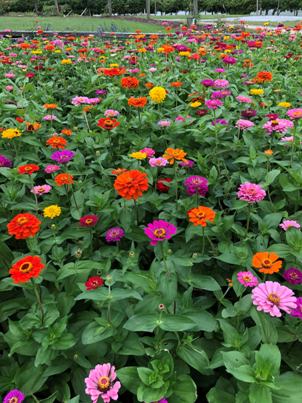 Summer Annuals
Summer annuals can be planted now. Zinnias, coreopsis, milkweed, gallardia daisies are some of the flowers that butterflies love. Of course sunflowers are great too! There are many different sunflowers not just yellow and some of them are pollenless which make them a really good choice for flower arrangements. The birds love the seeds too.
Spraying
Peaches, plums, cherries should be sprayed for shuck split with a fruit tree spray, a combination of Captan and malathion. This controls sucking insects, aphids and scale. This spray also controls scab and plum curculio which causes wormy fruits and brown rot. Chlorothalonil can be added for superior scab control.
Keep spraying your daylilies for aphids. Use Neem or Malathion. In lieu of spraying you can use a fertilizer with a systemic insecticide or one of the Bayer products that is systemic. It can be mixed up in a watering can and poured on the daylilies. It lasts up to 60 days. Spraying your daylillies with Neem will also help with the rust problem they often have.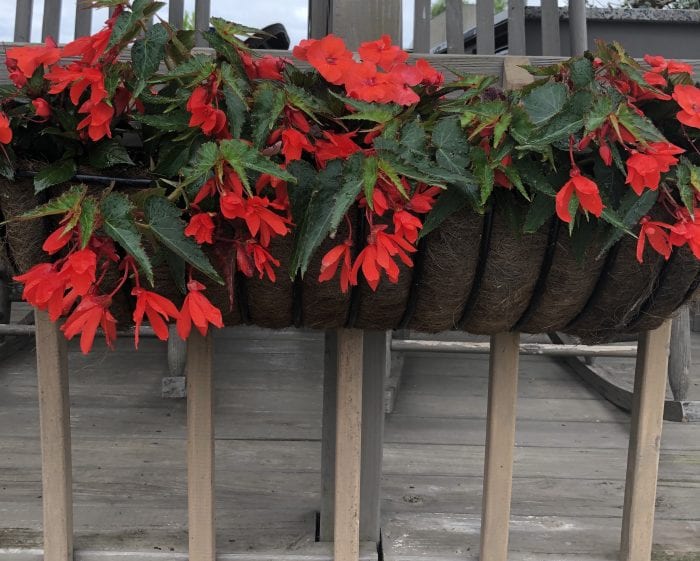 Container Plants & Summer Color
Most of the pansies are still looking great but soon the hot weather will make them stretch and wilt. Now is the time to get your summer annuals. The selection is best before Mother's Day. There are so many different plants to choose from.
Some of my favorites are the Angel Wing Begonias and the Sun Patiens. They are so many different colors of Sun Patiens it is hard to decide which one to choose. They are happy in the sun or shade and they bloom all summer.