August, 2022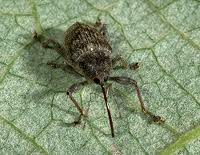 It is August and Time to Spray for Pecan Weevil
(Curculio caryae) Adult weevils, both males and females, damage pecans by feeding on and/or laying eggs in nuts. Even though damage can occur from the time of adult emergence to shuck split, the key to weevil control is to prevent egg lay or oviposition. Pecan weevil activity starts in early August. Adults emerge from the soil where they have spent 2 to 3 years in soil cells located 4 to 12 inches beneath the soil surface. The emergence of adult pecan weevil is directly related to the type of soil and soil moisture conditions. Drought conditions and clay soils delay emergence of adults by a month or more. Under normal soil conditions, approximately 80 percent of adult weevils emerge between August 20 and September 10. Often a second or third application of insecticide is needed about 7 to 10 days apart.
Recommended insecticides are carbaryl (Sevin® 80S) at a rate of 1.25 to 3.0 pounds per 100 gallons and zeta-cypermethrin (Fury®) at 2.82 to 4.26 ounces per acre. Do not use spreader stickers with the treatment. Other formulations of carbaryl also can be used. Read and follow label directions.
Saturate the soil a the base of the pecan tree. Continue spraying until the entire dripline is saturated. Spray the tree trunk and as high as your sprayer will allow you to get.
Fall Vegetable Gardening
August is a good time to start seeds for your fall garden. Broccoli, cabbage, kale and all the brassica types can be started now for planting in the garden about the middle of September. Swiss chard and parsley may be started too. Arugula, carrots and beets may be direct seeded in the garden. Lettuce can also be direct seeded but it is best to wait until the middle of September to do that when the weather cools down a little. If the temperatures are above 90 degrees it will cause the lettuce to bolt and become bitter. If you would rather buy plants, our lettuce plants should be available about the middle of September.
Replant multiplying onions in August so they will be ready for Thanksgiving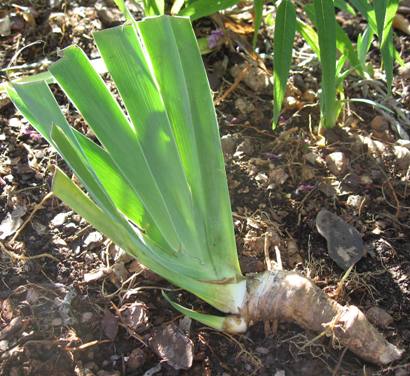 Dividing Iris and Hosta
Iris may be divided in August. Before replanting, work plenty of organic matter into the beds. Space rhizomes 12-24 inches apart and plant just at the soil's surface. Bone meal can also be worked into the bed for a slow release fertilizer. In clay soil the rhizome should be exposed. In sandy soil the rhizome can be buried with a thin layer of soil. Tall bearded iris should be divided every 4 to 5 years in late summer. Dig and divide hosta and over-crowded daylilies now. Sow some zinnias and sunflowers now for fall color. They will have time to flower before we get a frost.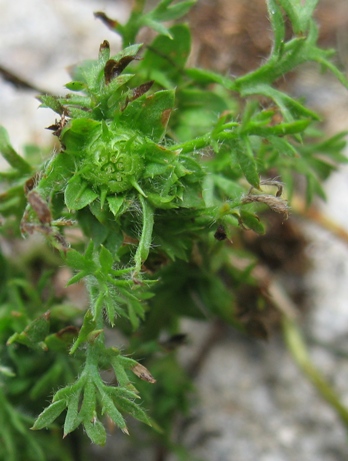 Winter Weeds in Your Lawn
If you have had a problem with winter weeds in your lawn, then late August through September would be a good time to apply a pre-emergent herbicide.
There are multipule products that can be used for weed control. Refer to the Alabama Extension Home Lawns: Chemical Weed Control IPM Guide to find a control product that meets your needs.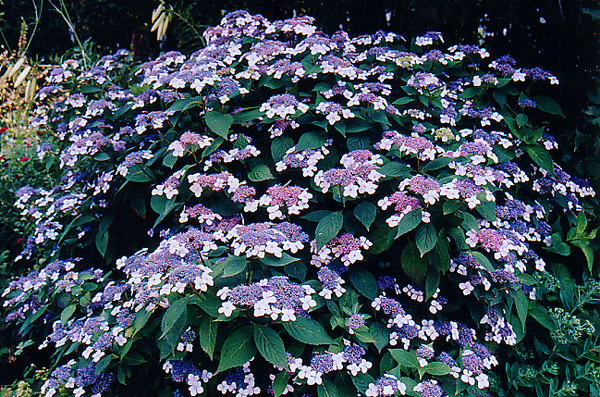 Pruning Hydrangeas
Oakleaf and Hydrangea macrophylla including Nikko Blue and all other pink and blue flowering cultivars that bloom in the summer should be pruned once they finish blooming. Most of these bloom on old wood growth from the previous year. If they need pruning to maintain their shape or size it should be done preferably before August.
The ever-blooming hydrangeas such as Endless Summer and Blushing Bride should be treat the same. These hydrangeas are unique in that they bloom on old and new wood.
Keeping Hummingbird Feeders Clean
Keep your hummingbird feeders clean by cleaning at least once a week. You can use white vinegar diluted in water or dish soap. Use a bottle brush to clean the bottle and clean all the ports with a port brush. Rinse thoroghly and allow to air dry. It is not necessary to use bleach unless you see black mold. If that is present soak the feeder in a 1/4 cup bleach to one gallon of water for 10 minutes. Rinse thoroughly and allow to air day. May hummingbird enthusiasts have two feeders one clean one and then the one they are using.