November, 2021
The cats of Petals working hard and enjoying their day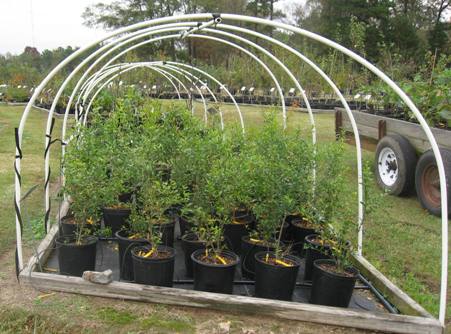 Prepare for Frost
It's that time of year again to check out your freeze cloth and make sure it is in good condition. If it needs replacing now would be the time to do it. It is a good idea to be ready for frosty weather.
We use this cloth to cover our citrus trees and any other frost tender plants. I use it in my vegetable garden to cover my lettuces. Citrus trees should be covered when the temperature is going to be 28 degrees or below. However if there is fruit on the tree it should be covered when temperatures reach 32 since the fruit will freeze at that temperature.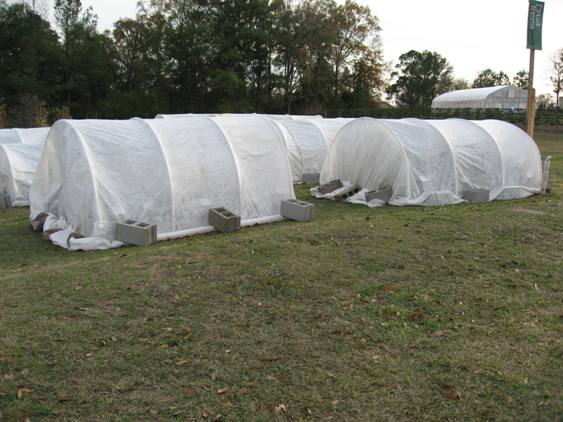 If this is the first year that your citrus trees are planted in the ground, make sure that you have a frame around them to support your winter cloth. Anywhere that the cloth touches the plant it will damage the leaves. Dr. Powell makes a frame from PVC pipe and rebar. You can too, just like at our nursery. The excess cloth should be weighted down with cinder blocks or rocks. It can also be rolled in landscape timbers or metal pipe. You don't want it to blow off exposing your trees to the cold and wind. If you have an electrical source nearby you could also place a light inside the frame which would give off additional heat.
This fabric is breathable and can be left on the trees for several days during a cold spell. It should be removed when the temperatures are above freezing to give your tree a chance to get direct sun. This cloth can be purchased at the nursery. It comes in 15 and 30 foot widths. We have some 15 x 15 foot lengths already cut. The cost is $25.00. However, we will custom cut any length you need.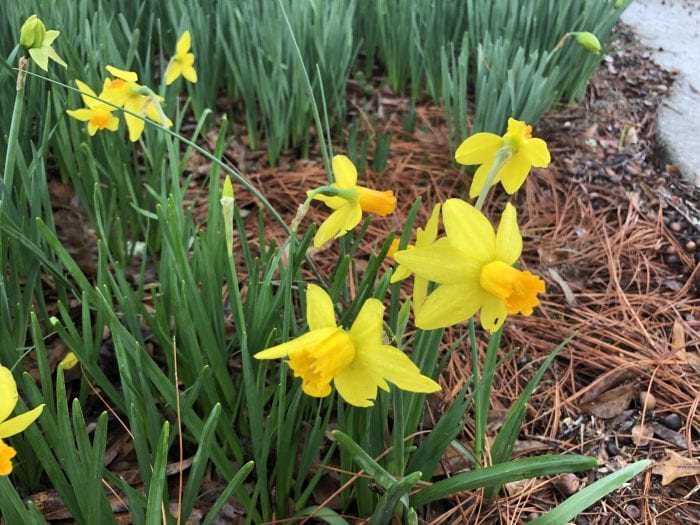 Bulbs
Plant bulbs now through December for spring bloom. Many of the daffodils bloom very early starting in February. When planting don't forget the Bulb Booster. It gets them off to a good start. All our bulbs are here and ready for planting.
Plant amaryllis now too, for a good show during the holidays. I have planted amaryllis in soil and also rocks and water but I find the soil works the best.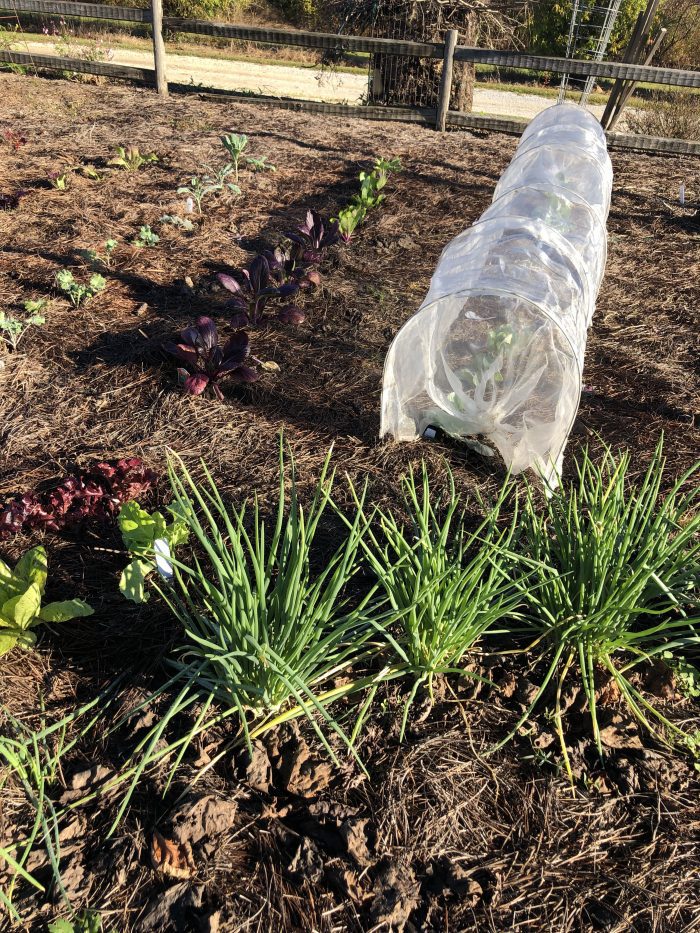 Fall Vegetable Garden
Fall vegetables can still be planted. Cabbage, Kale, Swiss Chard and many types of lettuce are available at the nursery. As the winter progresses I always cover my lettuces with the cover cloth on the nights we are expecting frost and then uncover when the weather improves.
We are also using a micro mesh row cover to protect the cabbages from the cabbage loopers.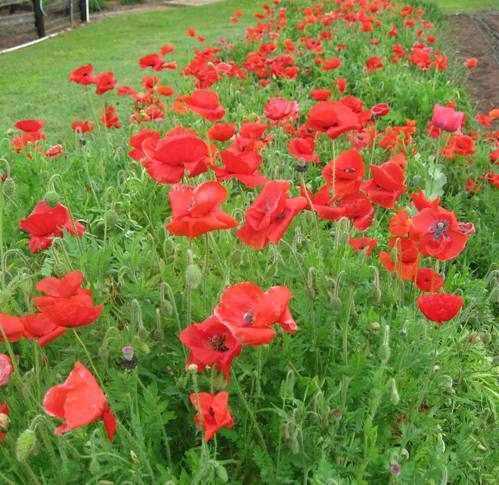 Plant Wildflower Seeds
The 2022 wildflower seed is available. The seeds should be sown between October and January since many of the seeds require cold weather to germinate.
The ground should be prepared by lightly tilling or raking so that the seed will make contact with the soil. In order to disperse the seed evenly place your seed in a bucket of 4 parts builders sand to 1 part seed. The sand helps disperse the seed so there won't be clumps of seedlings.
The seeds are sold by the teaspoon or tablespoon depending on the size of the seed.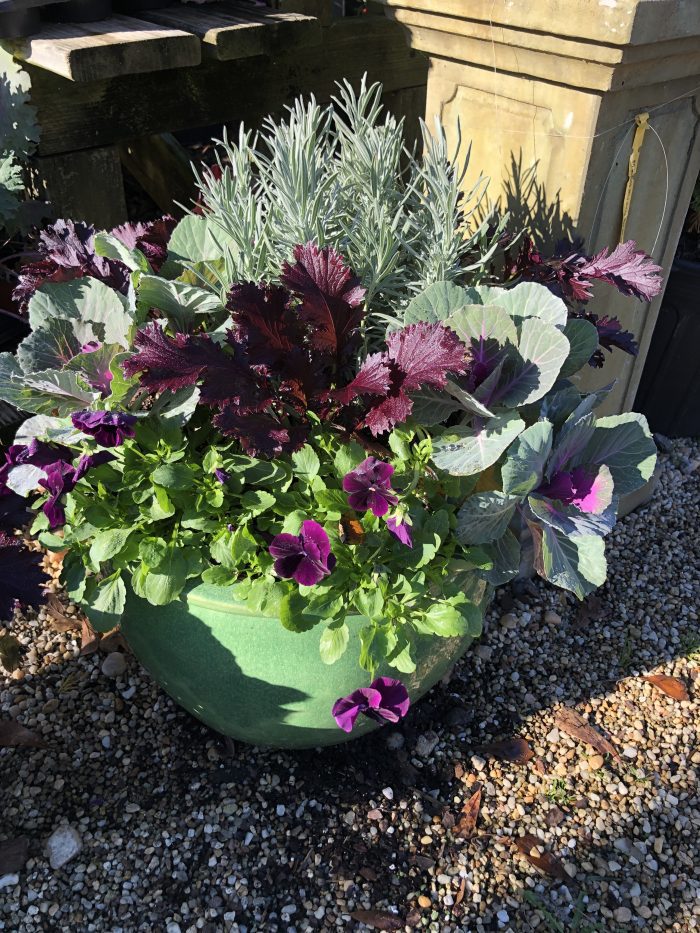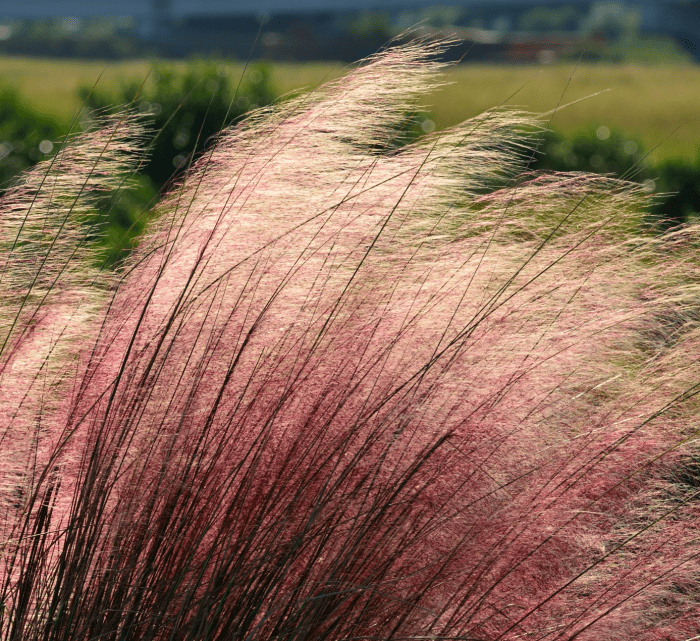 Pink Muhly Grass
Cotton candy in the garden? It is possible with the perennial ornamental grass called 'pink muhly'! Now is the perfect time to plant this garden addition that will give you its best throughout the seasons. Tall, slender green shoots in spring and summer add background and texture for other bloomers. And, just as fall approaches – pink muhly grass puts on its show! It produces soft, reddish-pink, fuzzy flowers that look a lot like cotton candy! They produce a spectacular garden finish throughout the fall! As it cools, the blooms do lose their vibrant color, but last into the winter and continue to provide texture and visual appeal. 
And, this grass it is quite low-maintenance. You get so much show for so little time and attention! Prune them occasionally and divide every few years – and that's about it! They prefer sun and dry, well-drained soil. And, they don't require a lot of fertilizer to grow healthy and bloom profusely. 
We have a terrific supply of this delightful garden addition and now is the time to plant! Available at our nursery and online!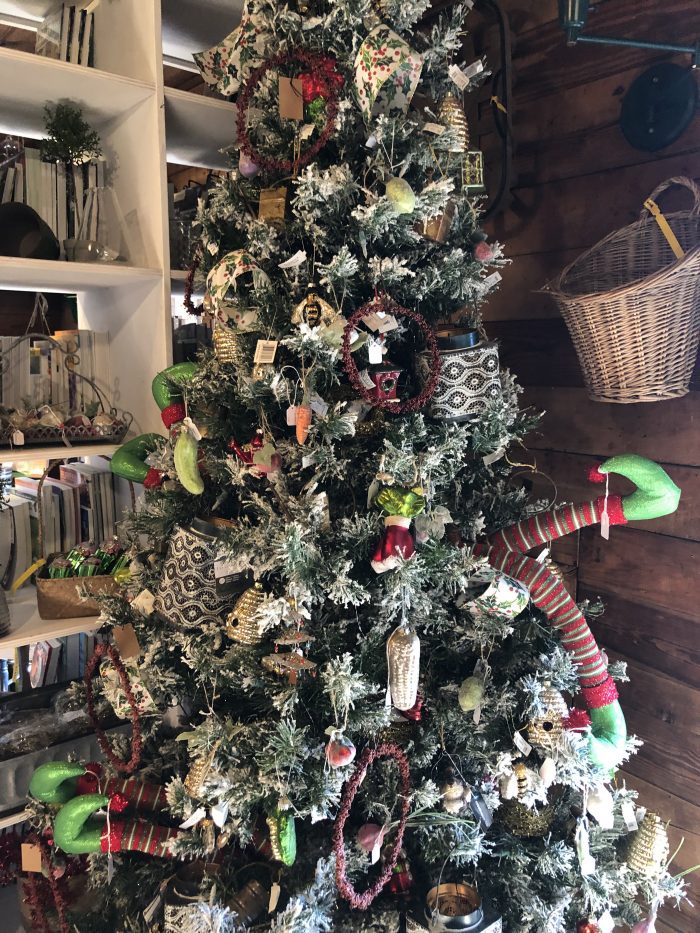 Christmas Open House
Our Christmas Open House will be on November 20, 2021 from 9:00am to 5:00pm. We will be showcasing our new greenhouse for the shade plants. There will also be many items on sale.
Join Debbie Boutelier for her program on Herbs for the Holidays: Goodies & Gifts. Her program begins at 1:00pm. Check out our Event page for details of her program and how to register for it.