May, 2021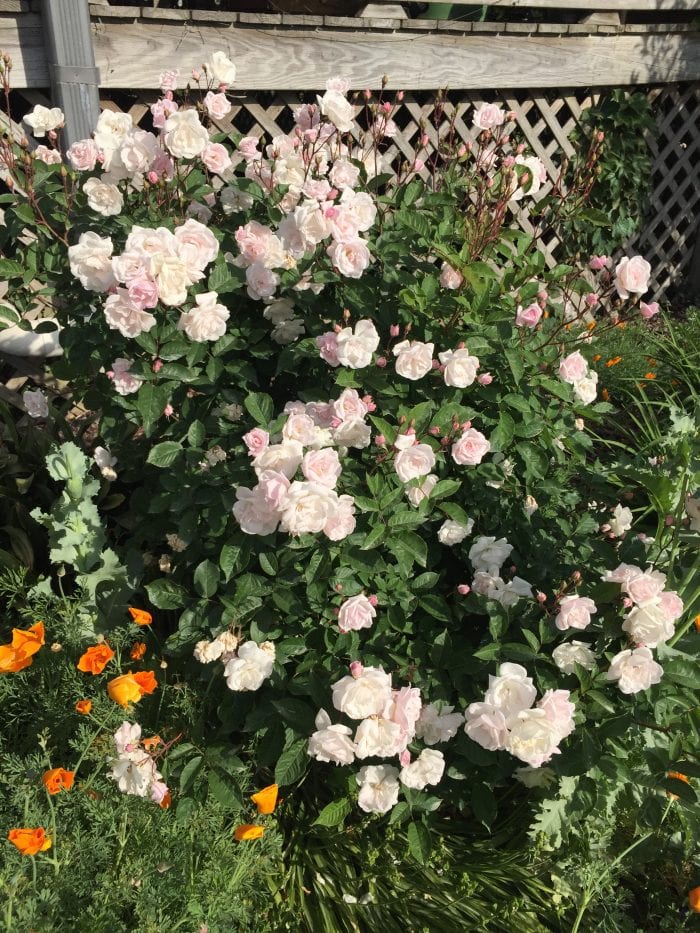 Roses
May is the month for roses in the south. Take care of your roses that only bloom once in the spring by pruning them back hard once they have finished blooming. Then give them some rose food to help them get started again.
When your repeat blooming roses finish blooming prune them a little if they need it. Give them some fertilizer to help make more flowers. Fertilize them again in August for the fall flush of blooms.
Roses can be planted anytime as long as they can be watered during the hot dry summer months.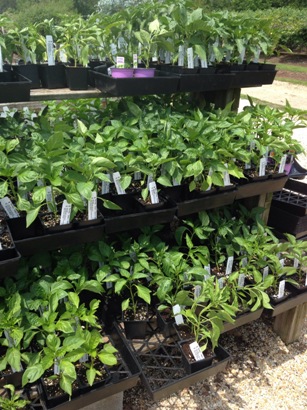 Vegetable Garden
We still have some tomato plants available. There are squash, cucumber, melons and variety of pepper plants available in our vegetable area. Handy, if you only need a few plants and don't want to fool with seeds.
We also have bulk vegetable seeds that are sold for $1.00 by the tablespoon or teaspoon depending on the size of the seed.
Check your squash plants for squash bugs and vine borders. Row covers work well but remember to remove them when the squash flowers so the bees can pollinate them.
If you notice that there is blossom end rot on your squash this can be fixed by treating plants with a calcium spray. Keep the soil consistently moist.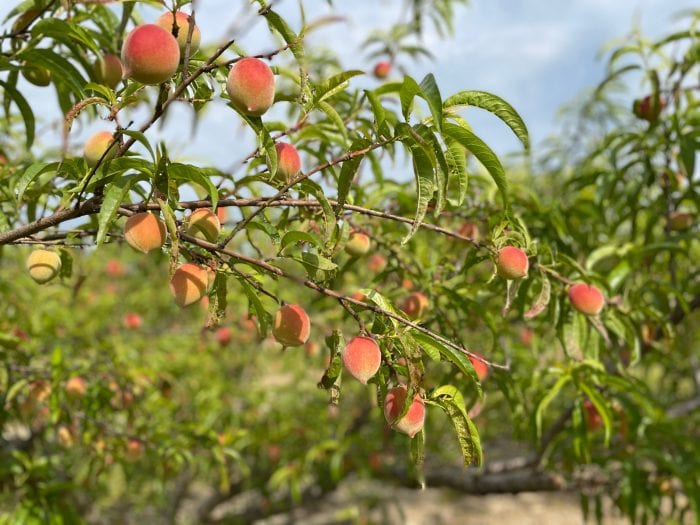 Spraying
Peaches, plums, cherries should be sprayed for shuck split with a fruit tree spray, a combination of captan and malathion. This controls sucking insects, aphids and scale. This spray also controls scab and plum curculio which causes wormy fruits and brown rot. Chlorothalonil can be added for superior scab control.
Keep spraying your daylilies for aphids. Use Neem or Malathion. In lieu of spraying you can use a fertilizer with a systemic insecticide or one of the Bayer products that is systemic. It can be mixed up in a watering can and poured on the daylilies. It lasts up to 60 days. Spraying your daylilies with Neem will also help with the rust problem they often have.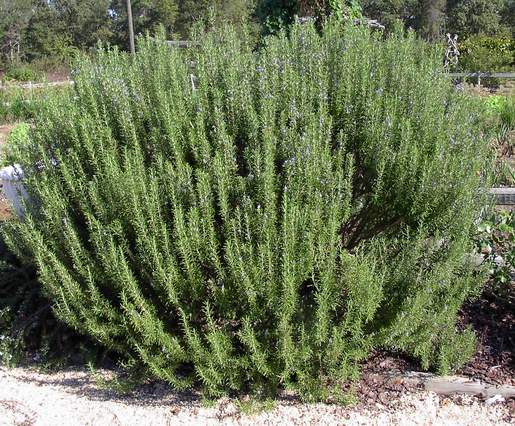 Herbs
It is now safe to plant all herbs. Plant basil, dill, parsley and all frost tender herbs. There are so many different basil plants to choose from and each adds a little different flavor to your favorite dish. African Blue Basil is a beautiful addition to the flower garden and a favorite of the bees.
While we are on the subject of herbs, join Debbie Boutelier on May 29, for a seminar on Medicinal Herbs entitled Boost the Immune System. For further details about this program click here.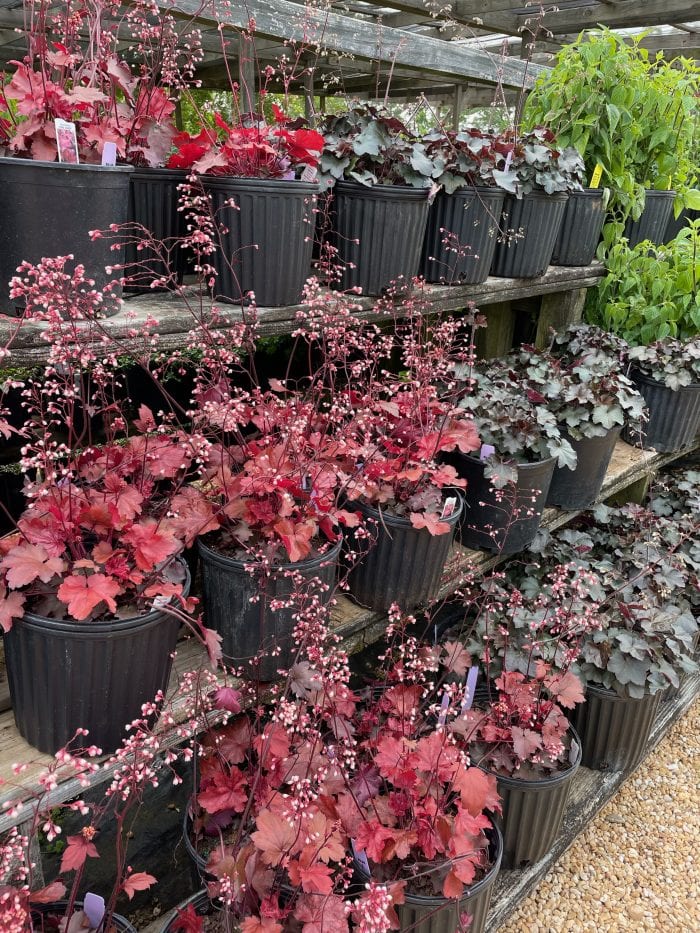 Summer Annuals
Most of the pansies are finished blooming now or will be soon once the weather gets hot. Now is the time to get your summer annuals while the selection is still very good. A couple of my favorites that keep blooming until frost are the SunPatiens they will flourish in sun or shade, Angel wing Begonias also bloom non-stop in sun or shade.
There is also a great selection of shade perennials as well as sun perennials to fill in any holes in your border. These are shade loving plants, Heuchera or Coral Bells.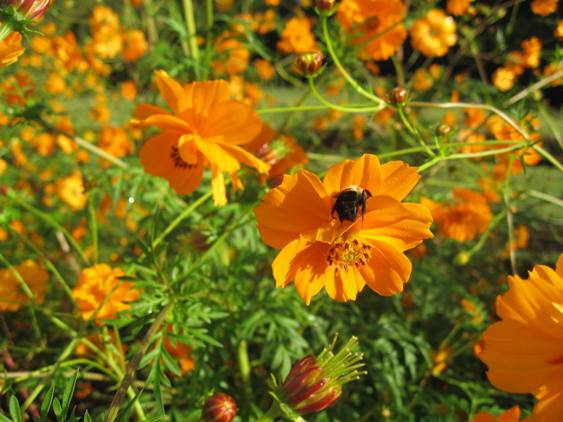 Summer Annual Seeds
Summer annuals give that pop of color to the border when many of the perennials are flowering. Plant some zinnias this year. They make great cut flowers and the butterflies love them.
Other summer flowering annuals are coreopsis, millkweed, gallardia daisies, cosmos which come in a variety of colors and of course sunflowers. There are many different sunflowers and some of them are pollenless which makes them nice for cutting.