October, 2020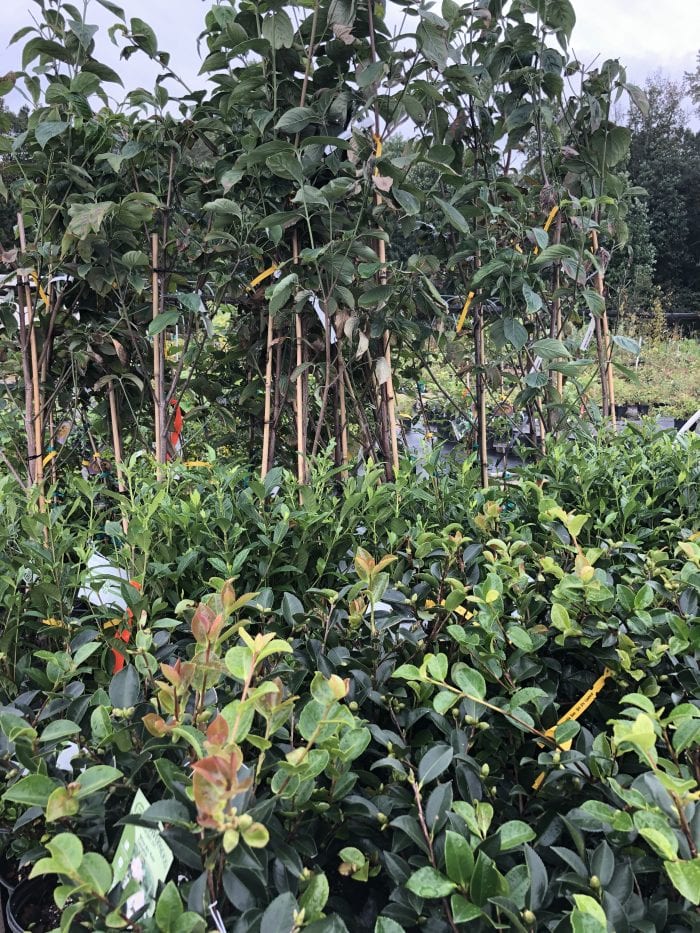 Fall Trees and Shrubs
Fall is one of the best times to plant them since the weather has cooled off and we usually get more rain in the fall and winter months. When planting your trees or shrubs dig the hole no deeper than the container that the plant was purchased in and twice as wide. Mix Black Cow, mushroom compost or just your homemade compost into the whole with the existing soil. Make sure you water in your plant well to get out any air pockets. Give your plant about 1″ of water a week if we don't get rain.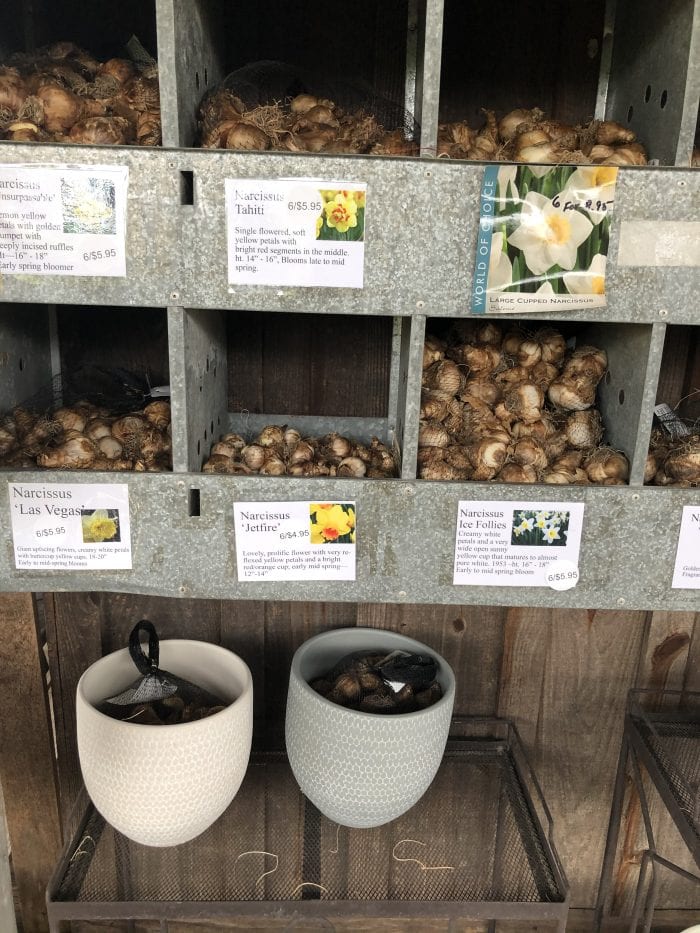 Preview in new tab(opens in a new tab)
Bulbs
All the fall bulbs are now here. Paperwhite Narcissus, many types of daffodils, and tulips. We have the specie tulips, often called botanical tulips, which do very well in the south. They will multiply and return year after year. The flowers on them are a little smaller but still very pleasing to the eye and sometimes fragrant. Clusiana Lady Jane and Cluisiana Chrysantha are two that we have. We also have Anemone, Freesia and Ranunculus.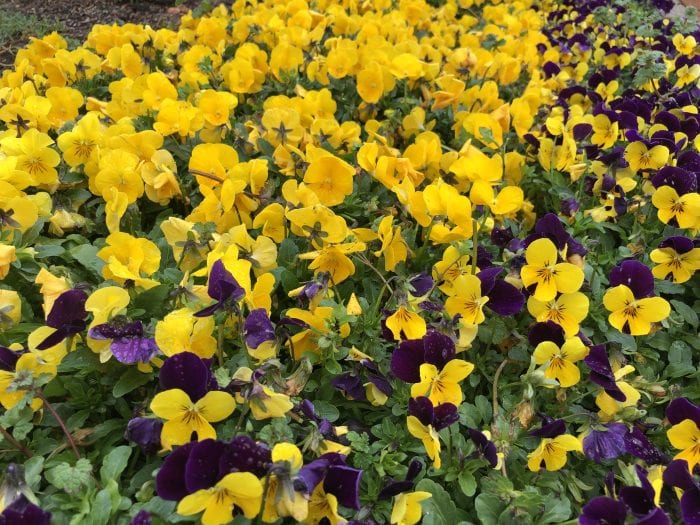 Pansies
Pansies and violas will be arriving the first week in October. These popular plants do well in the cool winter months. They should be planted now through mid October so they will have a chance to root in before very cold weather arrives. Pansies do best when the night temperatures are below 65 degrees. Plant them in well drained soil. They do not like to be in constantly wet conditions. Work in some organic matter, well rotted leaves or compost. Pansies grow best in full sun but will tolerate light shade.
Pansies and violas come in many colors. Some with faces and some solid colors. They can withstand temperatures in the single digits and freeze solid and then bounce right back with blooms when the weather warms.
Snapdragons
Snapdragons should also be fall planted here in the south. If the plant has a flower, break off the flower before you plant. This causes the plant to side branch creating a much fuller plant with lots of blooms. They come in almost every color but blue. There are tall varieties like Rocket that are 2 to 3 feet tall and dwarf ones that are only 4 to 9 inches.
Snapdragons do their best when planted in full sun but can tolerate some light shade speciallly in the afternoon. Fertilize about every six weeks withs an all purpose fertilizer.
Just a note all parts of the snapdragon plant are considered safe for dogs, cats and horses. While they are considered safe for humans you wouldn't want to be using them to make a tea or for herbal medicine.
Fall Vegetable Garden
There is a great selection of lettuce plants, kale, Swiss chard and many other vegetables that can be fall planted. It is not to late to sow seed. Lettuces can be direct seeded into the garden but try to sow seed for lettuce about every 10 days to lengthen your harvest. It is best to direct seed beets and carrots as well as turnips for turnip greens. Most our 2021 seeds are here. Seeds have been in short supply this year due to the fact that so many people are gardening. We have re-ordered the seeds that we were out of and we should have a full stock of everything by the middle of October.
Remember to rotate your crops to a new location. This helps prevent the build up of pathogens and pests when one species is grown continually in the same area.
Fall is is good time to add to the herb garden too. Parsley grows well in the cooler months and stays green all winter.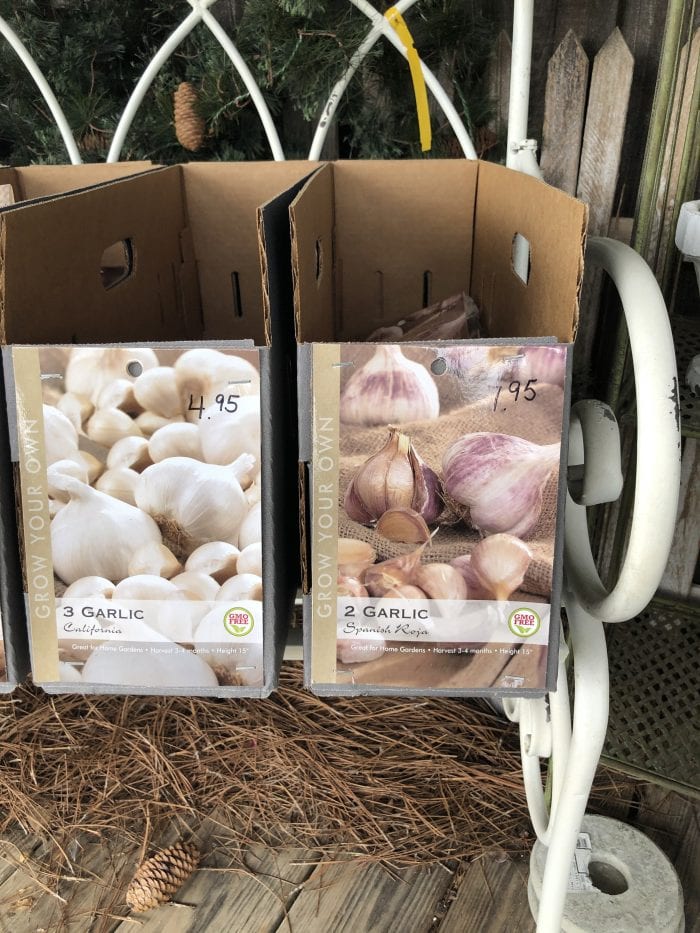 Garlic
Garlic and onions can be planted this month. Garlic is easy to grow and extremely frost hardy. Break the head of garlic into cloves and set the cloves 2 to 4 inches apart and about 2″deep root side pointed down. Using the largest cloves will give you the biggest heads of garlic when you harvest. Plant in a sunny location. Garlic likes well drained soil with a PH of 6.5 or 7. Lime the soil if you haven't done so recently and work in a little fertilizer, bone meal or fish meal into the soil.
Once planted I water in the bulbs. Mulch the planted area with straw to keep weeds down.
I usually harvest my garlic about mid May. Allow the harvested bulbs to dry in the sun for several days. I put mine upstairs in my barn for about a week or two then cut off the stops.
Don't let fall leaves go to waste. Till them in your garden or put them in your compost pile.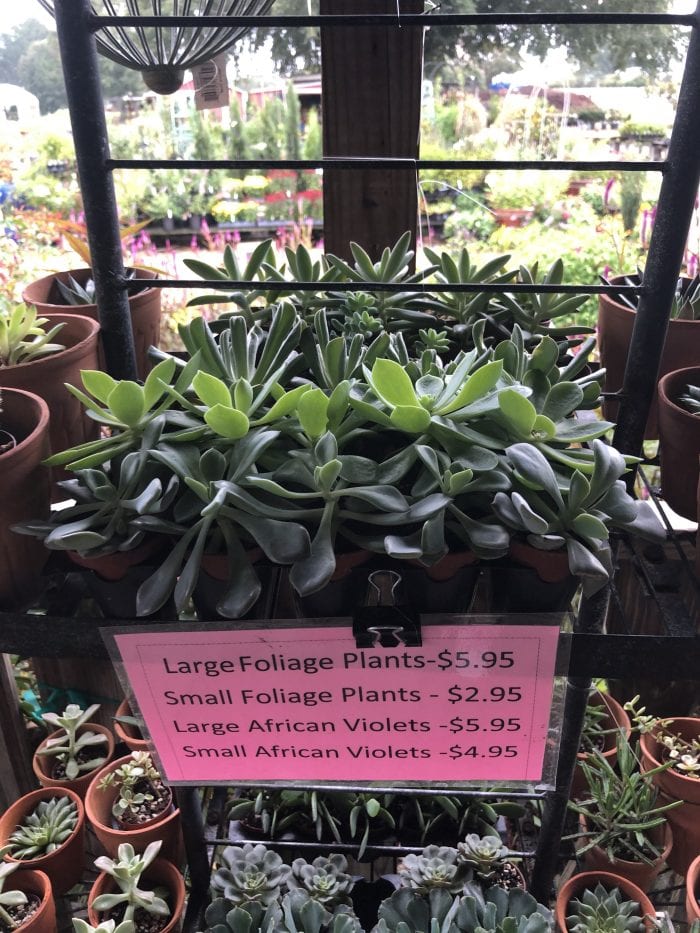 House Plants
For those of you who would rather garden indoors, we have a great selection of house plants. Many different kinds of succulents, African Violets and begonias. Stop by and take a look.
No more pruning on fruit trees and landscape plants. This will cause new growth which will not be hardened off before frost. No need to fertilize this late in the season. The last application of fertilizer should have been in July.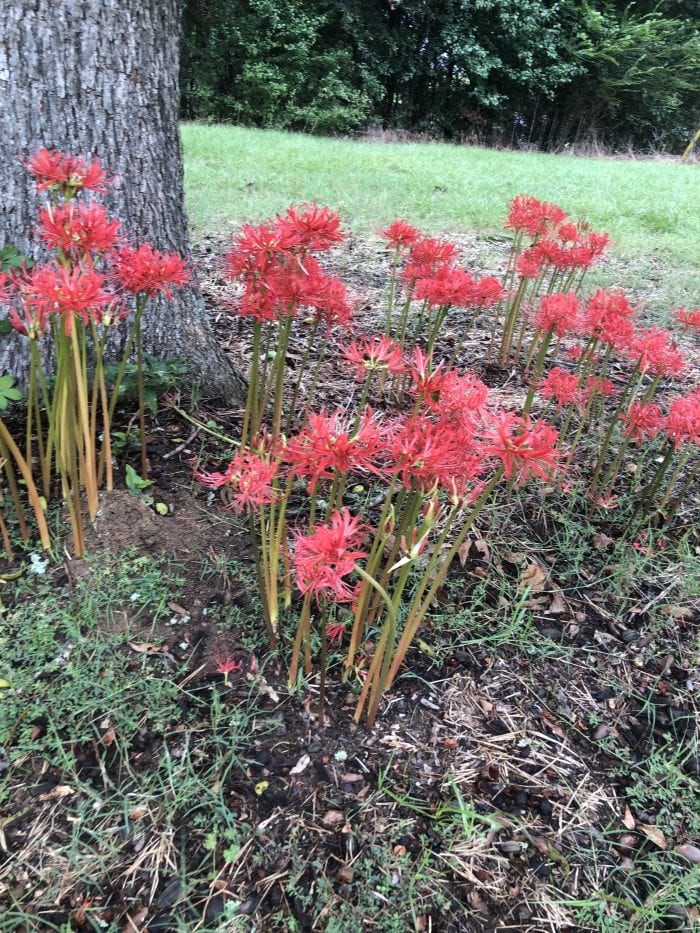 Lycoris Radiata
What a surprise to walk out into the border and find Lycoris Radiata also known as Naked Ladies, hurricane lilly, resurrection flowers and spider lily in full bloom. Lycoris is a late summer blooming member of the amaryllis family. They appear in fall, mostly after a heavy rain. The strap shaped leaves emerge after flowering and remain green throughout the winter and disappearing in early summer.
Divide the bulbs about every five years or when they are crowded. Divide them opposite their season of bloom. Although, if you divide them right after they bloom it is easier to find them. Sometimes they will skip a year of bloom when divided but they will make up for it the following season. They naturalize very well too. Your garden should not be without this magnificent bulb.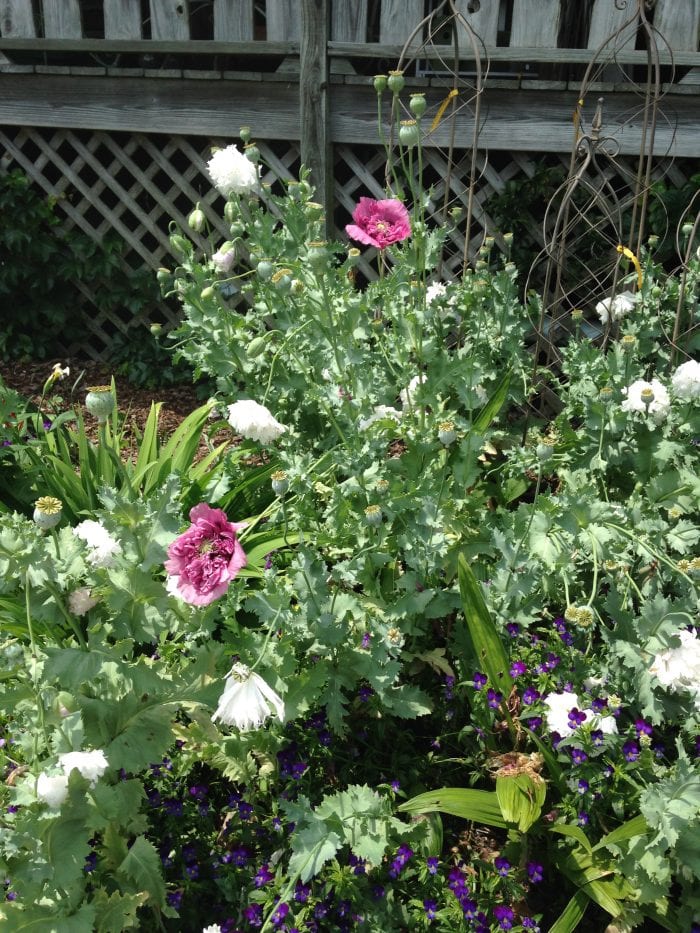 Wildflower Seeds
October through January is the time to sow these seeds. Many of these seeds require the cold weather to germinate. Sow the seed using 4 parts sand and 1 part seed. This helps disperse the seed so that you won't get clumps of plants in one place and none in another. Prepare the bed by lightly tilling or raking the area then throwing out the seed. Water! When spring arrives you will have a marvelous display. The seeds are sold by the tablespoon or teaspoon depending on the size of the seed for $1.00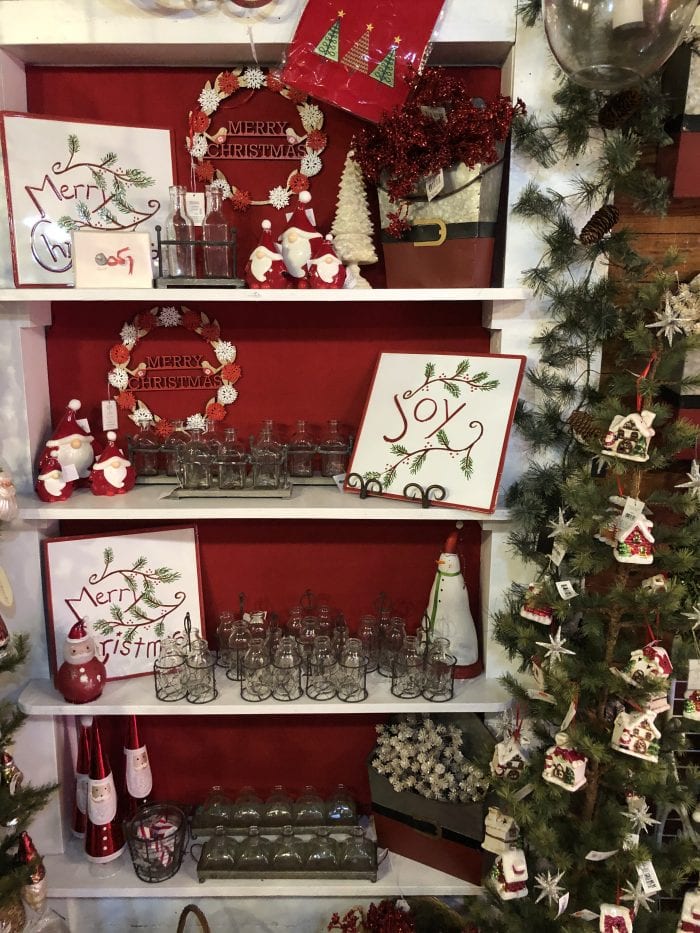 Christmas is just around the corner. All our Christmas items are now in stock. Join us on November 21, for our annual Open House.