The retail store is open Tuesday through Saturday 9-5 and on Sunday from 1-5. We are closed on Monday.
Cancellation Policy
A full refund will be given only for classes and lunches cancelled at least 48 hours before the event.
Saturday, June 3, 2017, 10:30am Black and Blue Berry Festival Walking Tour – Dr. Arlie Powell
Dr Powell will discuss variety, care, and maintenance of blackberries and blueberries. Join us for this pre-festival tour. Taste all the varieties. Fee $5.00. Advanced registration required. Please call the retail shop to make your reservations for this program. 205-646-0069
Saturday, June 10, 2017, 9:00-5:00 Black and Blue Berry Festival
Fun for all ages! Fresh blackberries and blueberries, pony rides, petting zoo. Tour the farm.BERRY FIELDS OPEN AT 9:00 A.M. Blackberries or Blueberries - $5 per pint – LIMIT 20 pints per FAMILY.THE BLACKBERRY FIELDS WILL BE CLOSED FOR U-PICK ON JUNE 8 AND 9 IN PREPARATION FOR THE FESTIVAL. WE WILL HAVE BERRIES ALREADY PICKED AVAILABLE IN OUR COOLER.

PONY RIDES ($5) AND PETTING ZOO 10:00 - 2:00
HAYRIDE
Southern Sweets Catering- BARN
Serving Lunch and delicious desserts
Berry Dessert Tasting - 10:00 - 1:00 -$6.00
HAMBURGERS AND HOT DOGS ARE ALSO AVAILABLE INT HE GARDENS
Live music by JQ's One man Band - 10:00 - 2:00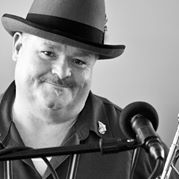 Based in Montevallo, AL, JQ's "One Man Big Band" takes you on a Sentimental Journey back to the "Golden Age of Swing"! With accompaniment by JQ's Box Band, JQ uses Voice and Horn to pay homage to classics by Duke Ellington, Woody Herman, Glenn Miller and many other artists from this defining Era in American History.
INFORMATIONAL TALK ON GROWING BLACKBERRIES AND BLUEBERRIES
10:00 – DR. ARLIE POWELL Fee $3 LOCATED IN THE TENT BESIDE THE LAKE
Honey Bee Q & A- 10:00 – 2:00
June 14, 2017 – 10:30, Herb Cooking Class Linda Franzo Fee: $25 Advanced registration and payment required.
Zesty and bright! You may need sunglasses for this bright menu of flavors. Linda Franzo brings the one-two punch of citrus zest & juices, paired with herbs and fruit to make a Summer knock out menu. Perfect for Fathers' day & July 4. Please your palate with fruit salsa, Fresh Leek, Corn & Tomato basil soup, Charred veggies with Citrus Bagna Cauda, herb garden rice and a Chicken hot & not-so-hot wing bar. Cool it down with a Delish Dessert! Please call the retail shop at 205-646-0069 to make reservations for this event.
Saturday, June 24, 2017 Annual Green House Sale 7:00 – 2:00pm
If you have been putting of that lancaping project this is the sale for you! Everything in our Greenhouse growing area is 50% off.
Saturday,.July 22, 2017, 10:30am, Fig Walking Tour – Dr. Arlie Powell
Dr. Powell will discuss variety, care, and maintenance of figs. Take a walk through the fig orchards. Taste the varieties.