The retail store is open Tuesday through Saturday 9-5 and on Sunday from 1-5. We are closed on Monday.
Cancellation Policy
A full refund will be given only for classes and lunches cancelled at least 48 hours before the event.
Saturday, May 20, 2017,10:30, The Wonder of Herbs: Growing and Using Herbs in Everyday Life - Debbie Boutelier
Growing your own herbs and making your own herbal products is very rewarding on a number of levels. Incorporating herbs into your lifestyle is easy, cost effective and environmentally friendly. The participant will learn how to grow a healthy and productive herb garden. You will be introduced to a number of herbs – some very common herbs and some that may be new to you. For most people, their interest in herbs begins with using them in the kitchen adding lots of flavor to recipes. But herbs offer so much more than enhancements to our culinary masterpieces. We will explore the hidden benefits of using herbs in a variety of methods incorporating them into our everyday lives. Some of the herbal pathways that will be discussed are culinary herbs, herbs for tea, medicinal herbs, herbs for beauty products, herbs for cleaning products and herbs for ornamental products. We'll also give you hints on how to preserve your herbal harvest so that you may enjoy herbs year round. (2 hours)
12:30 – Lunch $12 (optional) Advanced registration and payment required. You may bring your own lunch or purchase on from us. If you would like to purchase a lunch please call the retail shop at 205-646-0069 by Thursday, May 18.
1:00 –From Plant to Medicine – Starting an Herbal Medicine Chest (Workshop)
Workshop- Fee $20 – Advanced Registration and Payment required.
Join Debbie Boutelier, Community Herbalist and Master Gardener, as we discover ways to make your current herb garden provide not only aesthetic and culinary benefits, but medicinal benefits as well. This will be an introductory class exploring the reasons for incorporating herbs into a more healthful lifestyle, using herbs you may already have to create medicines, and some of the delivery systems used for medicinal purposes.
We will also learn how to make several useful herbal remedies. In this workshop, we will cover in-depth how to make an herbal tea, a decoction, a tincture, an herbal salve and a syrup. The participant will also get two popular herbal remedies to take home as well as handouts explaining several of the procedures. (2 hours)

A life-long lover of all aspects of gardening and nature, Debbie Boutelier's interest in herbs and other edibles began in the early 80's when she planted her first herb garden with culinary herbs. Her interest rapidly grew into a vocation spanning the many different aspects of using herbs in everyday life. As an Air Force wife, she has lived in different areas of the country and broadened her gardening knowledge with each new assignment. Upon moving to Alabama in 1994, Debbie pursued her interest in herbs and gardening on a full-time basis, taking the Alabama Master Gardener course in 1995. She has given over 6,500 hours of volunteer service to the Master Gardener program. Her involvement with the Master Gardener program led her into a new career as a County Extension Agent in Autauga County for 8 years. Debbie now teaches nationally and gives many seminars on organic gardening, nutrition, the many aspects of herbs and other garden related topics. She has been studying medicinal uses of herbs for over 15 years and completed a three year intensive study of the medicinal aspect of herbs at the Appalachian Center of Natural Health. Debbie is a long-time member and past president of the Herb Society of America.
Thursday, May 25, 2017, Mom and Me Tea Party and Miniature Garden Workshop
10;00AM Mom and Me Tea Party Miniature Garden Workshop and Tea Party Fee: $15 – Advanced Registration and Payment Required.
10:30 Miniature Garden Workshop Workshop Only – $10 – Advanced Registration and Payment Required. Bring your own pot or purchase one of ours. We have a large selection of plants and accessories to choose from to help you personalize your own miniature garden. Please call the retail shop at 205-646-0069 to make your reservations.
Saturday, June 3, 2017, 10:30am Black and Blue Berry Festival Walking Tour – Dr. Arlie Powell
Dr Powell will discuss variety, care, and maintenance of blackberries and blueberries. Join us for this pre-festival tour. Taste all the varieties. Fee $5.00. Advanced registration required. Please call the retail shop to make your reservations for this program. 205-646-0069
Saturday, June 10, 2017, 9:00-5:00 Black and Blue Berry Festival
Fun for all ages! Fresh blackberries and blueberries, pony rides, petting zoo. Tour the farm.BERRY FIELDS OPEN AT 9:00 A.M. Blackberries or Blueberries - $5 per pint – LIMIT 20 pints per FAMILY.

PONY RIDES ($5) AND PETTING ZOO 10:00 - 2:00
HAYRIDE
Southern Sweets Catering- BARN
Serving Lunch and delicious desserts
Berry Dessert Tasting - 10:00 - 1:00 -$6.00
HAMBURGERS AND HOT DOGS ARE ALSO AVAILABLE INT HE GARDENS
Live music by JQ's One man Band - 10:00 - 2:00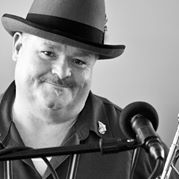 Based in Montevallo, AL, JQ's "One Man Big Band" takes you on a Sentimental Journey back to the "Golden Age of Swing"! With accompaniment by JQ's Box Band, JQ uses Voice and Horn to pay homage to classics by Duke Ellington, Woody Herman, Glenn Miller and many other artists from this defining Era in American History.
INFORMATIONAL TALK ON GROWING BLACKBERRIES AND BLUEBERRIES
10:00 – DR. ARLIE POWELL Fee $3 LOCATED IN THE TENT BESIDE THE LAKE
Honey Bee Q & A- 10:00 – 2:00
Saturday, June 24, 2017 Annual Green House Sale 7:00 – 2:00pm
If you have been putting of that lancaping project this is the sale for you! Everything in our Greenhouse growing area is 50% off.
Saturday,.July 22, 2017, 10:30am, Fig Walking Tour – Dr. Arlie Powell
Dr. Powell will discuss variety, care, and maintenance of figs. Take a walk through the fig orchards. Taste the varieties.